A Unique, Secret Retreat
Amanara is a sumptuous private estate in Mykonos' most sought-after neighbourhood, Agios Lazaros. Built with a unique combination of Greek styling, German engineering, and Italian interiors from world renowned designers.
Amanara is a testament to attention to detail with luxury materials and understated style in every aspect. The energy of the property is quite unique as it both excites and calms while delighting your every sense.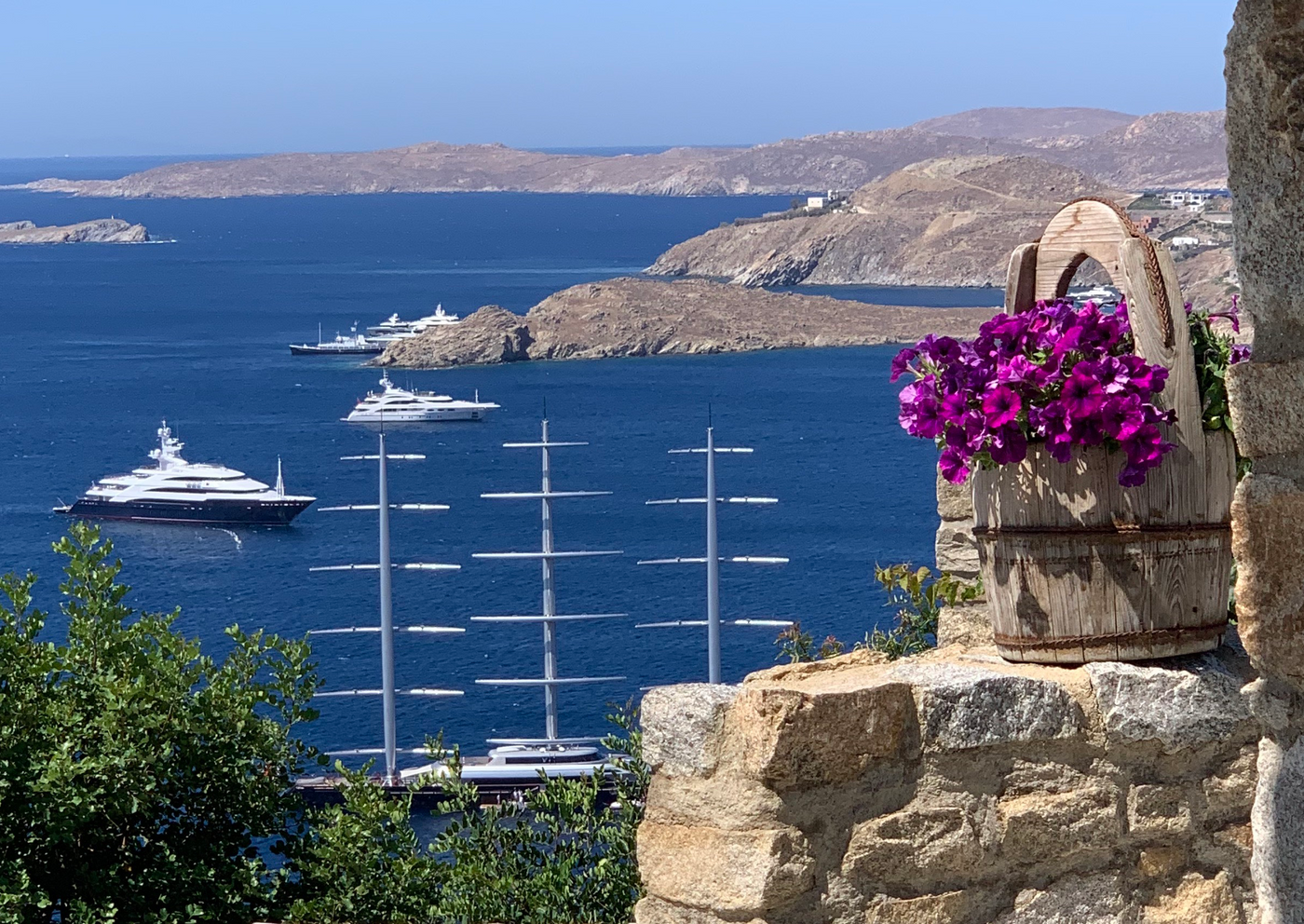 Wowed By The View
Facing south toward Paros and Santorini, Amanara enjoys some of the most stunning views on the island. Almost impossible to capture in a photograph, it is easily possible to pass hours and days lost in the views, spotting dolphins playing in the bay, and being dumbstruck by one of the most beautiful sunsets anywhere in the world.
Our Guest Suite
Overlooking the property is one of the most beautiful guest suites you will find anywhere. Chiseled into the rock and hidden under brilliant purple of bougainvillaea and olive trees, the suite has panoramic views over the pool and the Aegean, yet offers total privacy and every comfort.
Discover Our Bedrooms
All of Amanara's bedrooms enjoy ensuite bathrooms, private outdoor seating areas and unimpeded sea views and yet each has its own style and personality.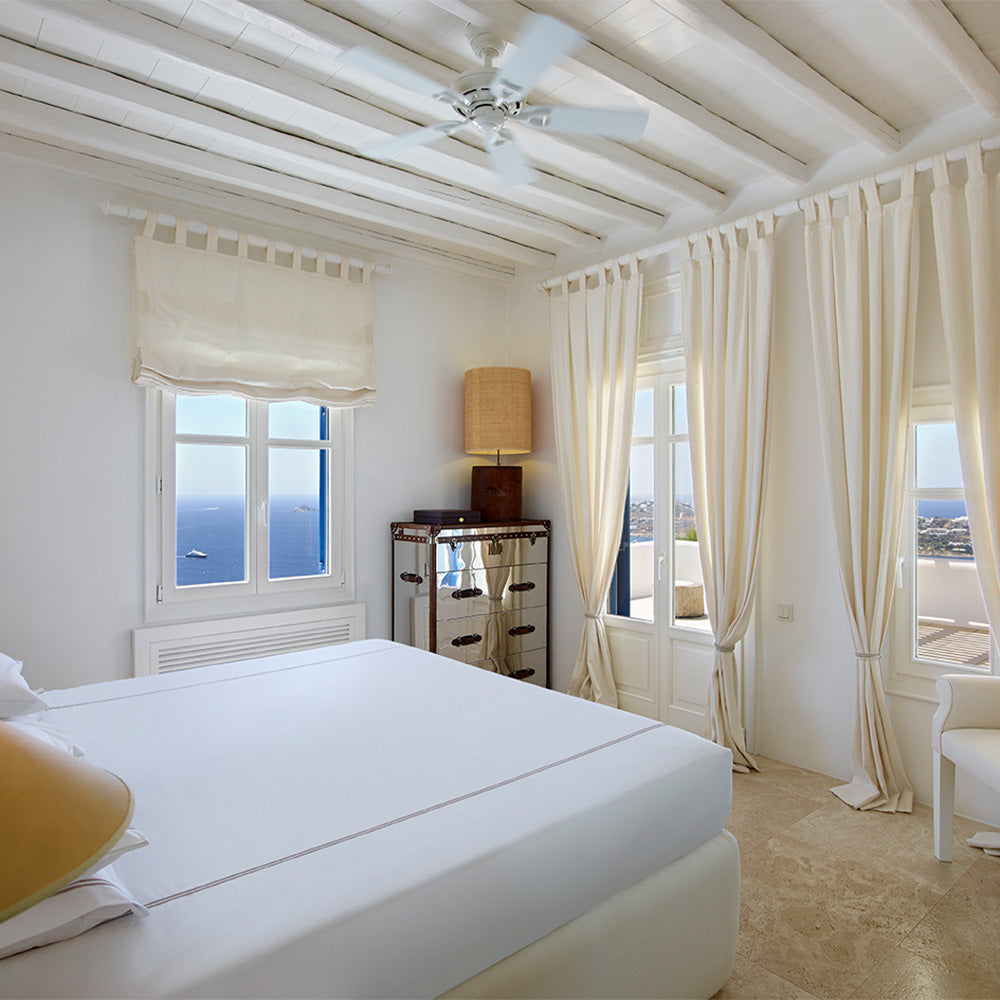 Captains Suite
Situated quietly at the top of the house, the Captain's Suite is reminiscent of life on a yacht. Breathtaking views and a large balcony define this quiet, peaceful, space.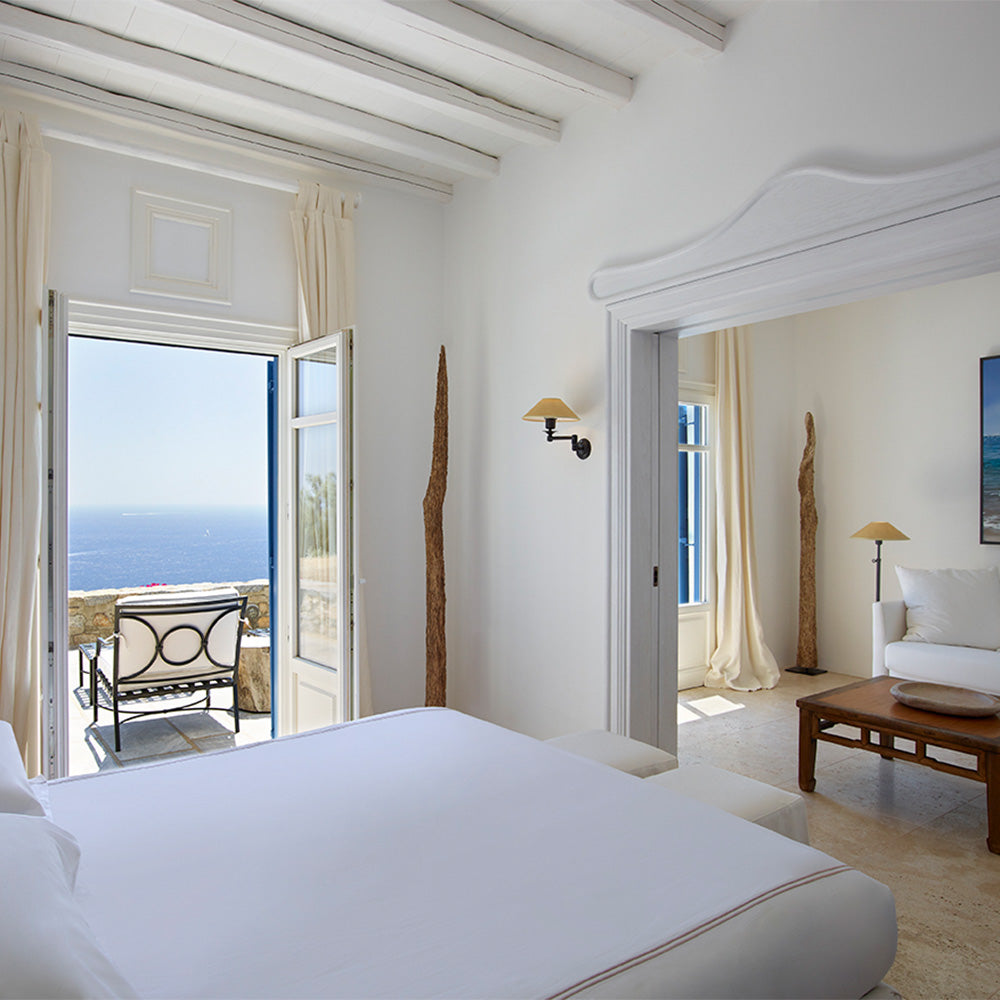 Mezzanine Suite
Boasting a large separate lounge (which can be converted into a further bedroom) and external balcony overlooking the infinity pool. The Mezzanine Suite dominates the centre of the home.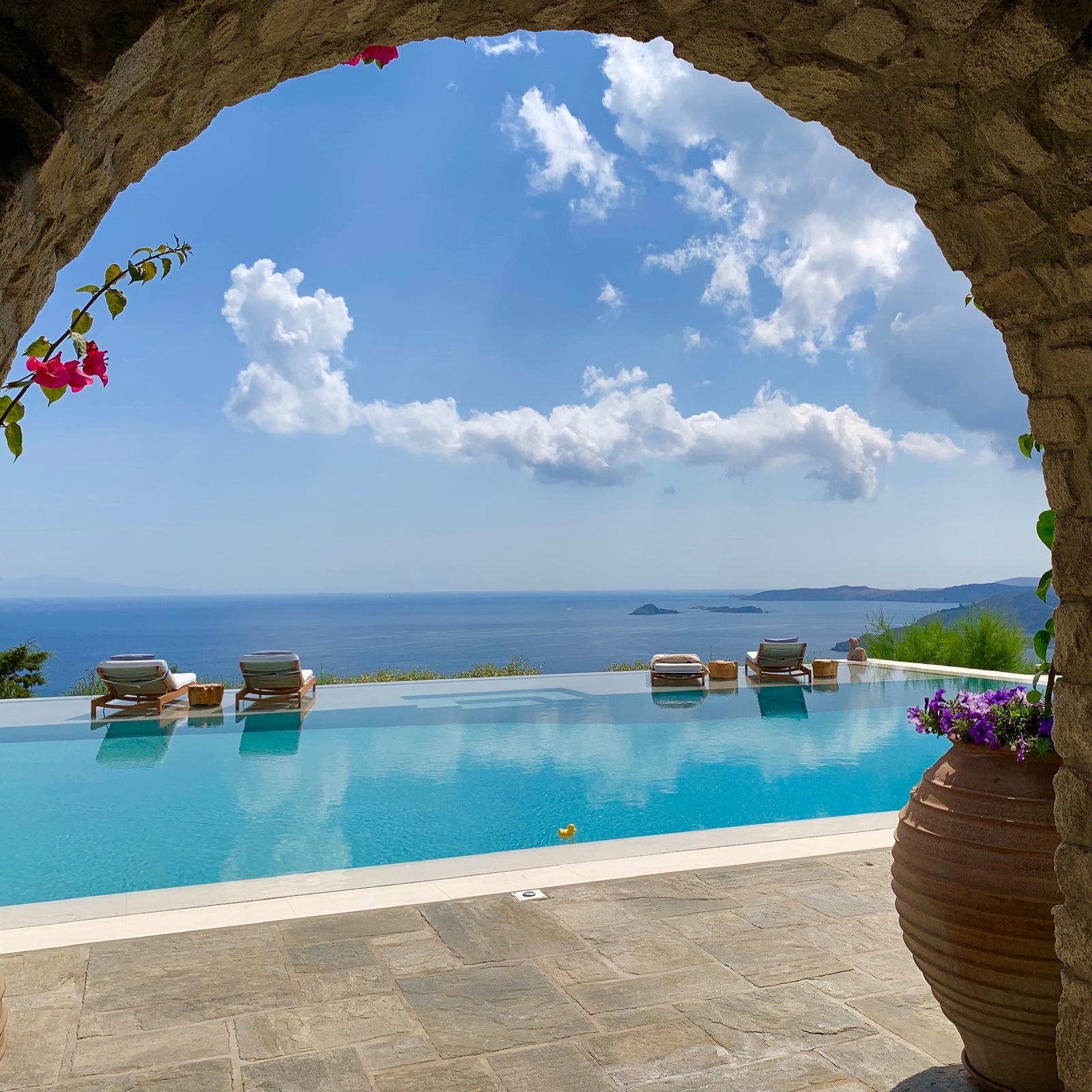 Pool Suite
Full of character this ample room boasts an arched entry opening directly onto the pool, with his and her dressing rooms. A charming and comfortable resting place.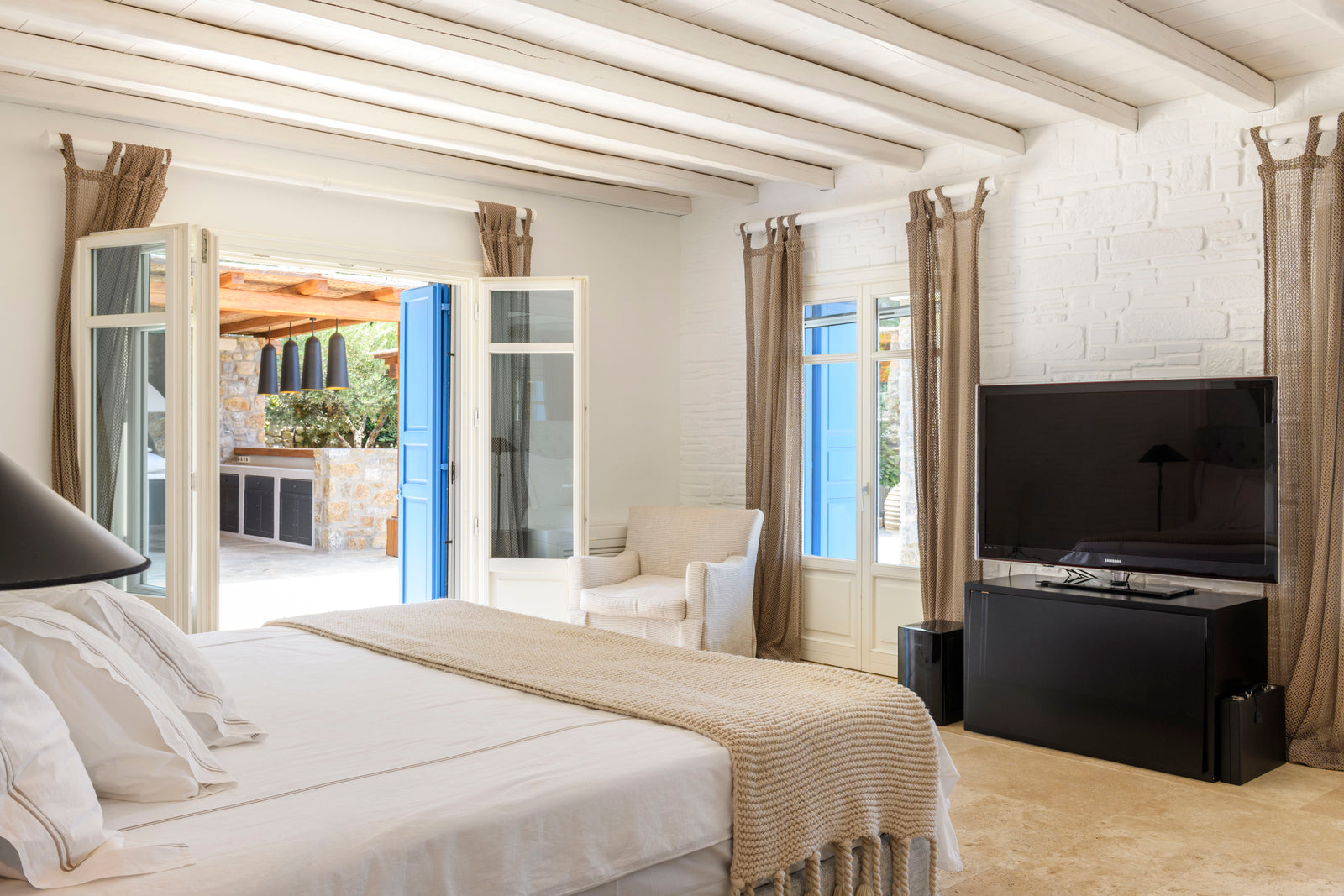 The Garden Suite
Full of character this ample room boasts an arched entry opening directly onto the pool, with his and her dressing rooms. A charming and comfortable resting place.
Junior Suite
The smallest of the guest rooms offers a very cosy bedroom with an extensive outdoor lounge area overlooking the pool.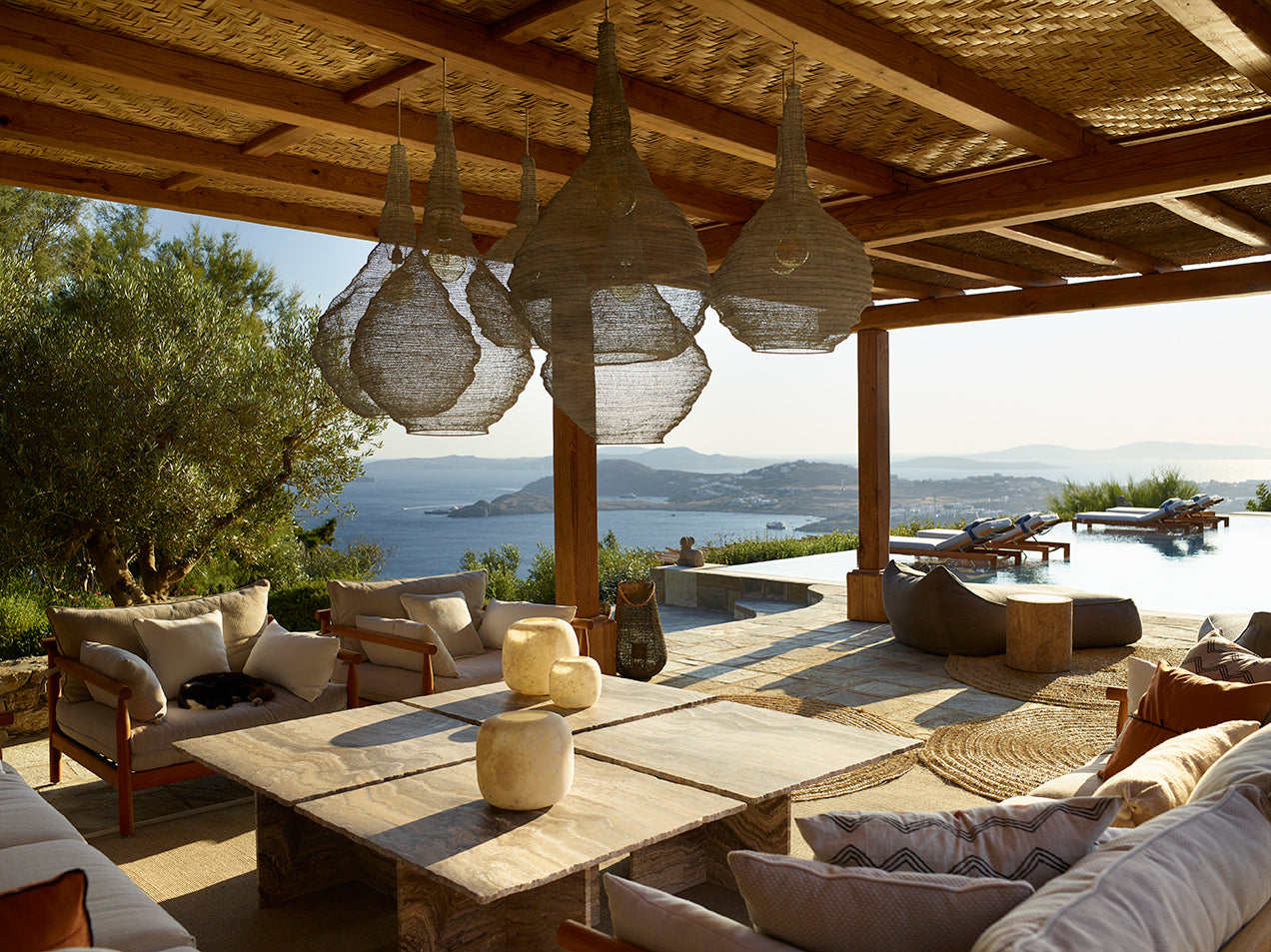 RELAX AND UNWIND
Unique Outdoor Living Spaces
Whether you plan to relax by the immense infinity pool, enjoy a cocktail in one of the three outdoor lounge areas, or enjoy a meal grilled over charcoal at either of the outdoor dining areas against the spectacular backdrop of the Aegean, you will just be scratching the surface of what Amanara has to offer you. Lush gardens are brought together with a focus on harmony, symmetry, and relaxation in an environment which has wonderful surprises hidden around every corner. The luxurious outdoor living space will thrill you.
- Immense Infinity Pool
- Outdoor Entertainment Lounge
- Sunset Lounge
- Outdoor Kitchen
- Pizza Oven/2 BBQs/Mediterranean Oven
- Cross-fit Garden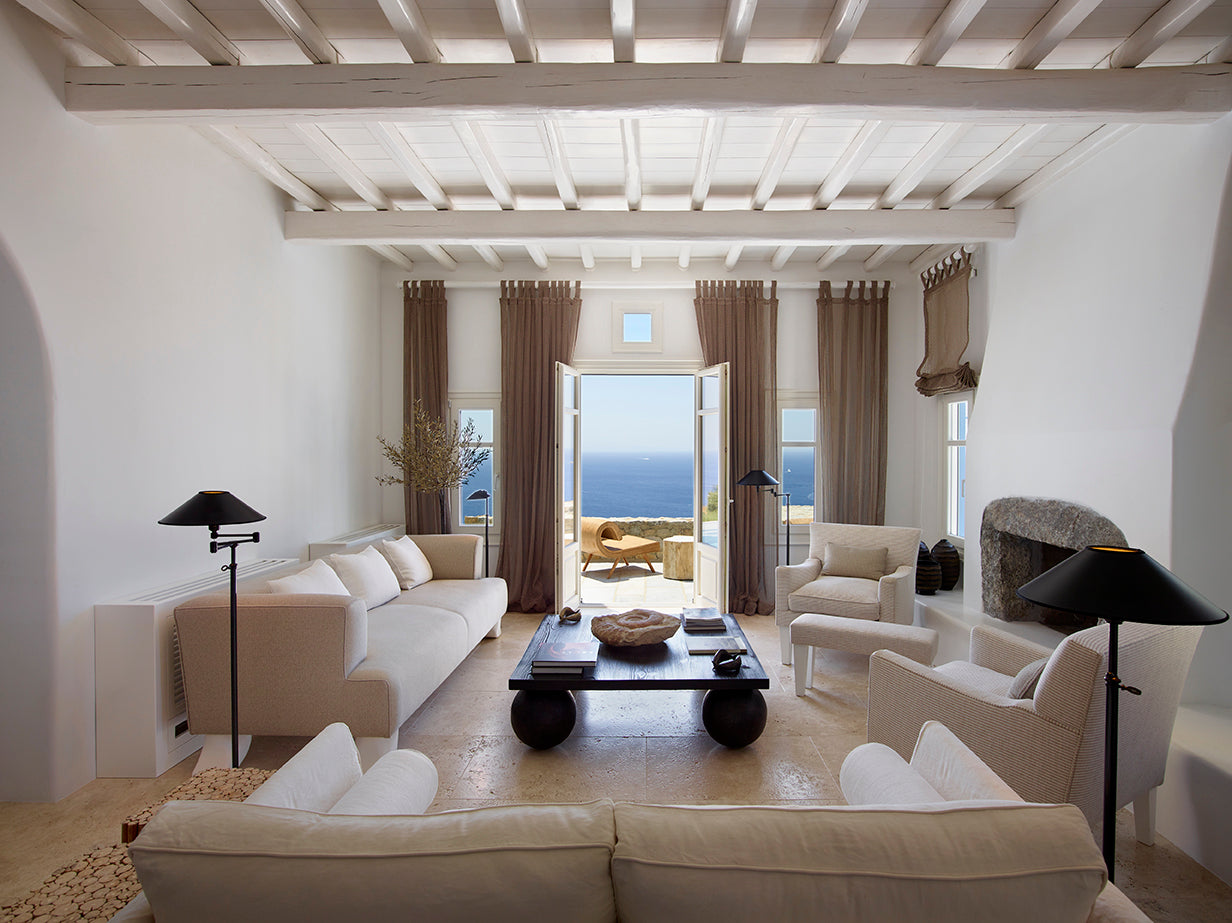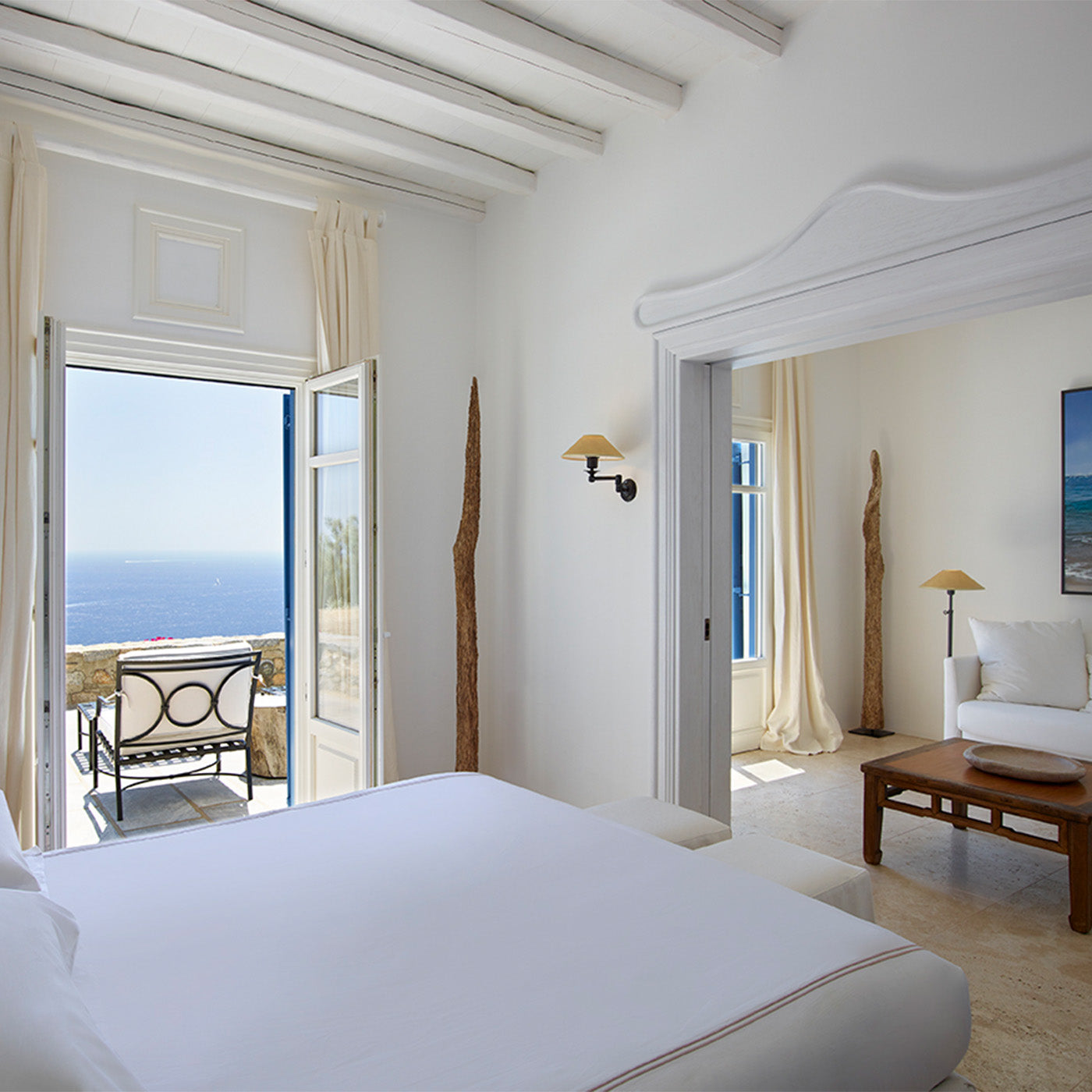 INTRICATE INTERIOR DETAILS
A Unique Blend Of Comfort And Luxury
Discover Mykonos through Amanara. The homes service offerings were meant to be indulgent and with the intention to spoil.
- 6 Bedrooms

- 8 Bathrooms

- 2 Living Room Spaces

- Professional Kitchen

- Indoor Gym

- Wine Cellar
Stefano Dorata
Signature Classic Style
The interiors are furnished by acclaimed Italian designer Stefano Dorata. His signature classic style is embodied throughout the home, without ever taking away from the smooth Mykonian white render. Single-sourced travertine marble flooring and soft handmade textures reach all social and private corners of the home.
All aspects of his design were brought together to focus on harmony, symmetry, and relaxation.